Keto-bounty
A tropical taste for the lovers of coconut! A suger-free, keto version of a classic "Bounty" bars, coconut "fat bomb", covered in delicate crunchy dark chocolate.
Some of our customers called the keto-version of the Bounty bar better than the original. Made from the most nutrient-dense low-carb ingredients: coconut oil, fresh coconut flakes, coconut cream.
Covered with glaze based on Millenium 99% chocolate. Of course, all this — without any sugar. Also, completely vegan. A rarity, where the candy bar is delicious, low-carb, and entirely plant-based!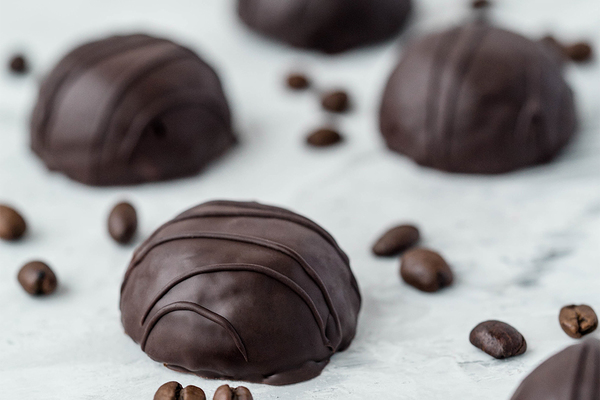 Ingredients and nutrition facts
coconut cream,
erythritol
, coconut oil, shredded coconut, stevia extract, cocoa butter, vanilla extract, chocolate 99%
Serving
Carbs: 1.0 g
Protein: 1 g
Fat: 10 g
Fiber: 1 g
Calories: 104 kcal

100 g
Carbs: 6.7 g
Protein: 8 g
Fat: 70 g
Fiber: 11 g
Calories: 697 kcal