Poppy seed keto cookies
Crispy low-carb keto cookies based on almond flour and poppy seeds. According to reviews, its texture resembles something between gozinaki and classic oatmeal cookies. However, all this — without sugar and gluten, of course! The richness of taste will impress you.
Poppy seeds are a source of calcium and manganese — the necessary minerals for the human body, and almond flour is rich in vitamin E.
We made the cookies big so that it would be enough for a huge cup of tea! Due to the low-carb components, the keto-cookies are nutritious, and after tea cup with just one cookie you will not feel hungry for a long time.
Want even richer gastronomic impressions? Taste our cookies with poppy seeds covered in chocolate!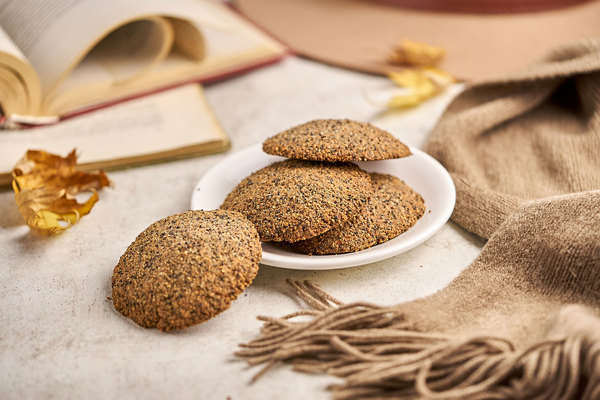 Ingredients and nutrition facts
whole nut almond flour, almond flour, poppy seeds, butter, egg whites,
erythritol
, stevia extract
Serving
Carbs: 6.2 g
Protein: 9 g
Fat: 30 g
Fiber: 2 g
Calories: 335 kcal

100 g
Carbs: 12.4 g
Protein: 19 g
Fat: 60 g
Fiber: 4 g
Calories: 671 kcal