Raspberry keto panna cotta
The classic Italian dessert, keto-friendly edition! Sweet and creamy vanilla souffle with a slightly sour raspberry topping. Heritage taste from North Italy!
Keto pannacotta is one of our "lightest" dessrerts. It has been made to satisfy both fans of keto and those who are just interested in desserts without junky ingridients: without sugar and gluten, of course!
The closest "relative" of our raspberry keto panna cotta is blackberry keto panna cotta. And fans of chocolaty things are advised to try chocolate keto panna cotta!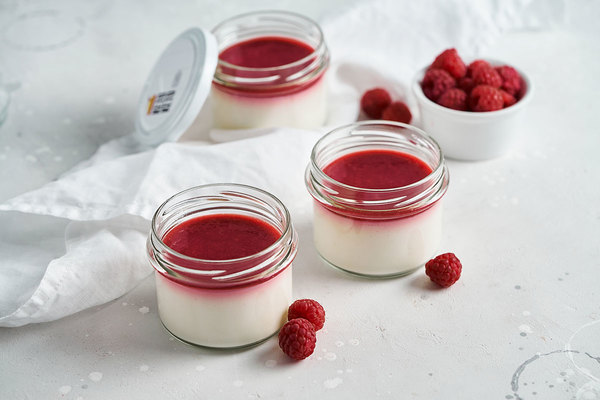 Ingredients and nutrition facts
yogurt 1,6%, heavy cream 33%, raspberry, gelatine,
erythritol
, stevia extract, vanilla extract
Serving
Carbs: 7.6 g
Protein: 6 g
Fat: 21 g
Fiber: 0 g
Calories: 247 kcal

100 g
Carbs: 5.1 g
Protein: 4 g
Fat: 14 g
Fiber: 0 g
Calories: 165 kcal