Rum baba keto dessert
Perfect keto dessert: tender sweet pastry with sour drops of berberry. Chocolate topping combines perfectly with a rum aroma!
By the way, barberry is not just a vivid-tasting berry, but also a superfood: it has an incredibly high amount of vitamin C, as well as useful alkaloids, iron, and zinc.
If you liked our exotic rum baba keto dessert, we guarantee that you will also like the classic taste of our other masterpiece of keto-baking: keto cinnamon rolls!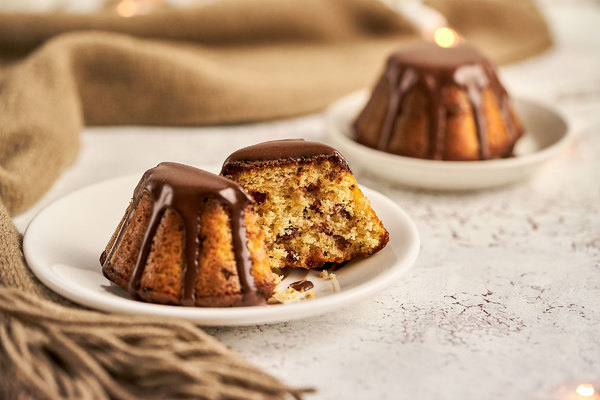 Ingredients and nutrition facts
heavy cream 33%, butter, eggs, almond flour,
erythritol
, coconut flour, red barberry, rum Stroh, cocoa powder, baking powder, stevia extract, vanilla extract
Serving
Carbs: 8.2 g
Protein: 8 g
Fat: 35 g
Fiber: 2 g
Calories: 381 kcal

100 g
Carbs: 9.1 g
Protein: 9 g
Fat: 38 g
Fiber: 3 g
Calories: 423 kcal