Sesame black kumin keto buns
Like other keto-friendly breads, these buns are the perfect base for and sandwiches with butter, cheese, pork or pate.
To maintain a low-carb ratio they are made from sesame seeds, coconut flour and psyllium, which are rich sources of fiber and micronutrients.
All ingredients are gluten free.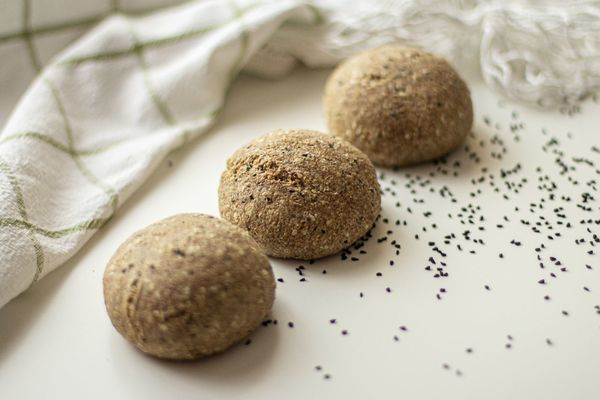 Ingredients and nutrition facts
кунжут білий, egg whites, coconut flour,
psyllium
, apple cider vinegar, baking powder, black cumin, black himalaya salt
Serving
Carbs: 7.7 g
Protein: 11 g
Fat: 18 g
Fiber: 7 g
Calories: 247 kcal

100 g
Carbs: 9.7 g
Protein: 14 g
Fat: 23 g
Fiber: 8 g
Calories: 309 kcal